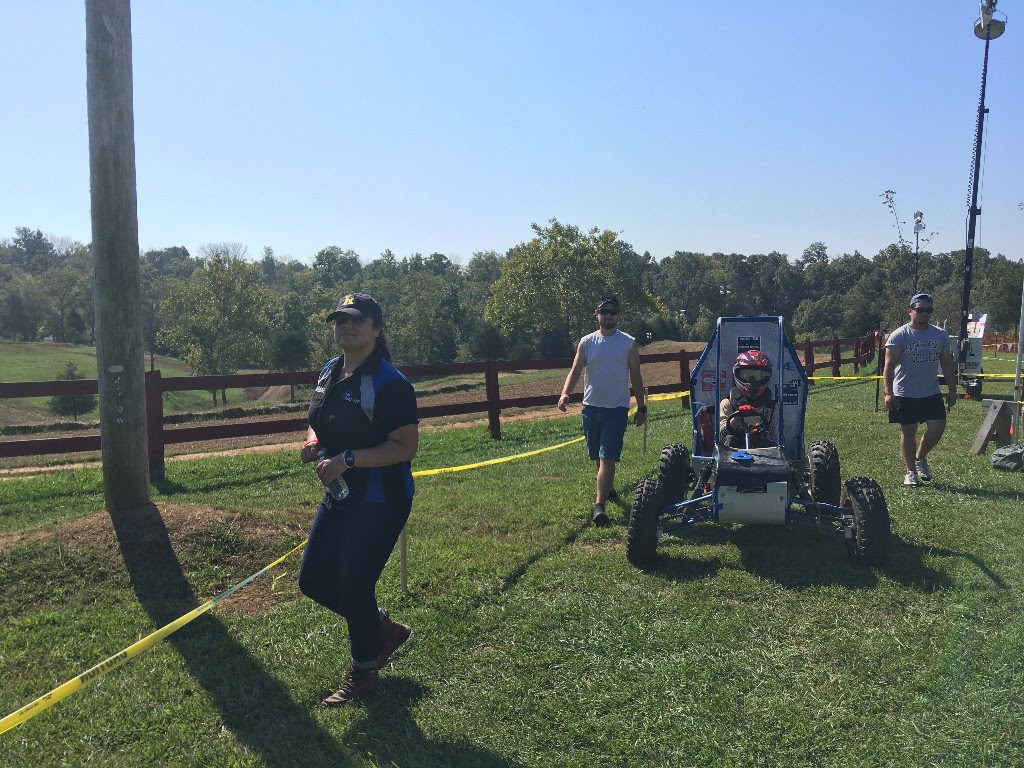 By Ethan Fahnestock (Physics and Astronomy, '21)
---
Midnight Mayhem has me hooked on Baja. After just two weeks on the team and an hour of driver training, the other new members and I joined the rest of the team on a 10-hour trek to the middle of nowhere Kentucky. After we survived the drive and learned a little more about our teammates than we planned to), we set up camp, met some of the other teams, and rested up for the competition the next day.
The day of competition was where all the action happened. It started early – with the preparation of our cars to pass tech – and ended late with the "six-hour" endurance race planned from 6 pm to midnight. The time in between these two events was full of car fixing acceleration and Baja-cross events, food, team camaraderie (and shenanigans), and short naps.
Then endurance took over the evening. I'm not going to lie; the course walk intimidated me. Our team president – although possibly being overdramatic expressed concern several times that the cars wouldn't be able to make it up the hills. The course was full of jumps, logs, mud, drops, you name it, it was there somewhere. However, once I got in the car, the fear disappeared. It was like driving go-carts on steroids. We survived the endurance race without sustaining major damages to either of the cars. After the competition, we packed up the trailer, rested, and drove back up to Rochester.
Midnight Mayhem was an opportunity to experience Baja, and what an experience it was.