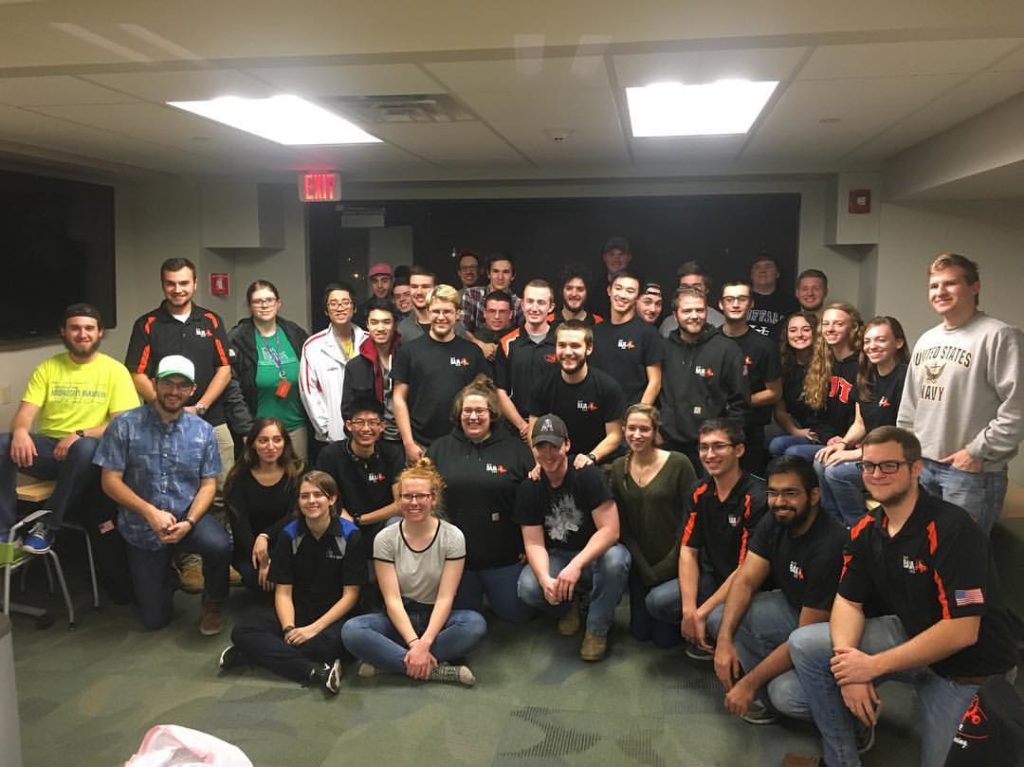 By Stephanie Bandoski ( Neuroscience, '17)
---
As a non-engineering student, what intrigued me the most about Baja SAE was the racing. From the little bit of autocross and off-roading I had done in the past, I knew that to drive well, there was a lot more to it than just fun and games. Don't believe me? Take a look at The Physics of Racing by Brian Beckman, and that only touches upon 2d stuff! Never mind jumps, rocks, mud or any other obstacle we see at Baja SAE competitions.
And why is racing so important to us as a team? Racing is essentially the application of all the designs that went into the car which took the team over half a year to build. It's the application and use of those designs that prove whether or not the design and manufacture was effective. Without testing how our suspension elements handle going over logs, how do we know what to improve upon next year? Answer is, we don't.
So, this year, we were so confident in our designs we chose to devote some time to driver training. We didn't want the limiting factor at competitions to be our drivers' abilities, but rather be limited by our actual engineering abilities. And it's amazing how much understanding of physics and engineering was needed in order to drive our car to its limits! It is naive the think that the engineering process and therefore Baja SAE stops at just the manufacture of our car. In order to go full circle and know what to change next year, our knowledge has to extend into the physics of racing.