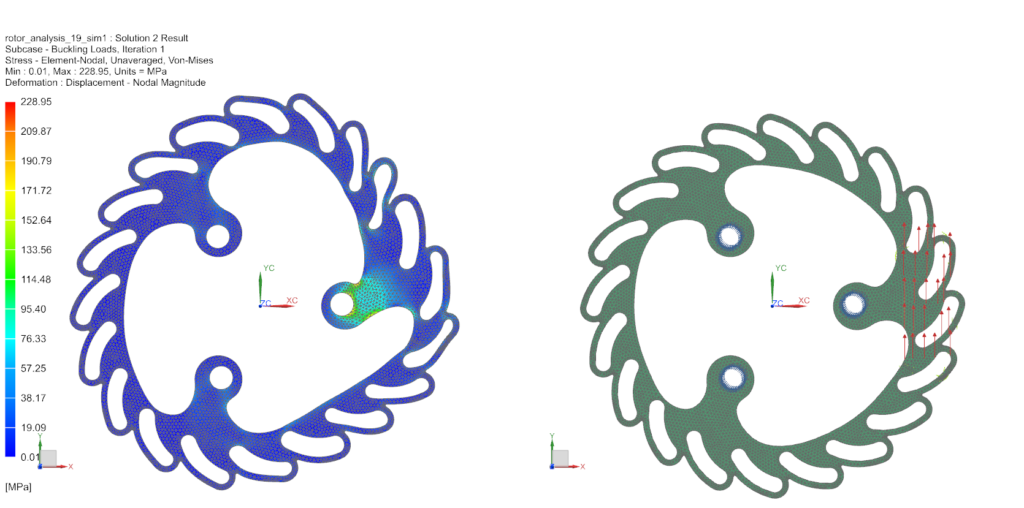 By: Loren McDonald (Mechanical Engineering, '20)
---
One of our biggest goals for this year is to improve how our team tests, iterates, and improves our designs after we complete the car. One of the main reasons that we set our deadline so early in February is that we want to ensure that we have sufficient time to thoroughly test our car before we arrive at competition. Our whole philosophy is that if something breaks on our test track, we have the ability to understand why the part failed, to figure out how to prevent that failure from occuring again, and to design an entirely new part.
One of the integral pieces of the puzzle that makes this iteration possible is the new HAAS machine that the Mechanical Engineering Department just purchased. Noah is planning to design and build several different uprights over the course of testing. The suspension geometry is very complicated, and we've had issues in the past where things don't line up exactly the way we thought they were going to. This year, if we run into that issue, we'll be able to design and quickly manufacture an entirely new upright to correct the problem. Once we are satisfied with the upright design, we'll send our design to DK Manufacturing to have it professionally built to extremely high tolerance.
Another example of the iteration process, is Marial's Usability team and the brake rotors. With help from Paragon, we can easily manufacture several different rotor designs. She has already had a few different designs made, but after testing, we will be able to quickly manufacture more optimized designs should we need to.
While I've only given a few examples, our entire team has understood the need to iterate, and we've adopted it into our design practice and timelines. Thanks to some insight from our adviser, Professor Muir, our team is really pushing to test more than we have in previous years. Also, thanks to a huge donation from Jerry Toporek, we have been able to acquire several instruments for data acquisition that we hope to utilize in the next couple months.