At-Large Senate Elections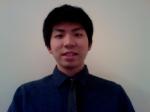 Hey everyone, my name is Bryan Edward Ngadimin (or you can call me Ben), and I am running for At-Large Senate 2014. I am 18 years old and originally from Indonesia. Furthermore, currently a Junior student majoring in Computer Science and Business, I am a transfer student and this is my second semester.To begin with, I have demonstrated many leadership,communication and teamwork skills in many ways(socially and academically) towards my previous college. I was the public relation chair for Phi Theta Kappa honor society, Asian Student Union and a commuting member for the Dream Team club(Recruiting high school student to college). From holding this leadership previous experience, I have learn many adequate lesson that becoming a good leader,communicator and a team player is not something you gain directly in reading many books, it is more of a process that you will understand over time from your life experience. If voted as At-large senate,these are some promise that I will work with the president,vice president and all the senate hand in hand in improving this campus into a better place by increasing the campus safety, promoting more awareness towards the campus,improving room selection process for upcoming students, making a longer availability time for dining hall and hillside, more route for going outside of UR using bus and many more.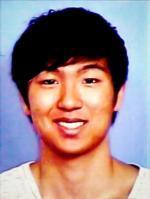 It has been a great pleasure to serve in Class Council for the past two years at the University. It was a time where I had not only learned the ins and outs of planning fun events, but more importantly, I have learned a bit more about your likes, dislikes, and concerns. Next year, I desire for new things: events that have never been thought of before and nuanced policies that will address the concerns of the student body. With the knowledge and experience that I have gained in my previous years, I hope to be a part of a greater change that will make history at the University of Rochester. Vote for Brian Shin for Class Council and Senator At-Large. I will do my best so that your votes will not go to waste. Gracias and arigato.
Hey all, Nick Benjamin here.
The other day I was having a meaningful discussion with a friend – one who had large issues with the direction the school was headed in some issues, a friend who felt disempowered and unable to get her voice heard – and this discussion propelled me to put my hat in for election.
During my time here, I've served as the President of multiple organizations and executive-board member of a few others. I always saw myself able to effect change at this organizational level, and I'd now like to put my talents to use to improve the University of Rochester.
When you look at everything the University provides it is all facilitated by communication. Positive change cannot occur without communication. I would like to open the dialogue between students and administration. We currently have too many students who disagree with changes, be it in Dining, Housing, or the Construction (to name a recent few), to let their voices fall unheard. Every student deserves to have their voice heard and I pledge to make this so.
That said, if you want your voice heard, friend/message me on facebook!
https://www.facebook.com/Nwbenj
Communication. Dedication. Leadership.
Pick Nick!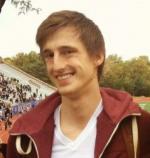 A wise Pooh bear from my youth once told me, "if you live to be a hundred, I want to live to be a hundred minus one day so I never have to live without you." This genuinely describes how I feel about the community at U of R. I would therefore be honored to serve as a senator to promote effective policies to encourage the growth of our community and campus life. I have personal leadership experience serving on class council, as an eagle scout, an Eco-rep coordinator, as leads in theater productions, and by participating in several other leadership platforms. I am excited by the opportunity to serve as a catalyst in the fruition of our collective inspirations to make this campus more unified and ever better.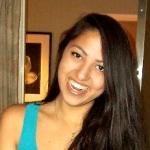 Hi everyone! My name is Vanessa Sanchez and it would truly be a privilege to continue serving you as a Senator At-Large. During my previous two years as a senator, I have learned a lot about what it takes to be an effective leader. This year, I have taken on multiple projects to improve student life, such as, developing the simpler online Assessment Form (formally PPACs), working on a proposal to increase the number of water fountains in residential buildings, and actively seeking feedback from students with the goal of putting Bar Buses back on the table. Additionally, I served on the standing committee on alcohol policy education and hope to continue working with the committee to review current university policies. I have learned that an essential aspect of being a responsible student representative is listening to the concerns of my peers. If re-elected, I hope to work closely with the communications committee to develop more effective and innovative ways to communicate and gather feedback from the student body. My goal is for every student to gain confidence in the SA Government and utilize us as a resource for any given concern. If you ever have any questions or concerns, do not hesitate to contact me at v.sanchez@rochester.edu.