Class of 2015 Senate Elections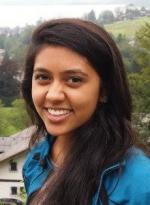 Hey, Class of 2015! I am Aditi Simlote and I would be honored if you elect me your Class of 2015 Senator. We are a driven and engaged group; as a Senator, I plan to embody that. As the current SA Policy & Review Committee Chair, I have spent this year working tirelessly to empower student organizations with the resources necessary for success. This year, I digitized and streamlined processes for student organizations so they can focus on pursuing their goals. As a member of the Steering Committee, I have worked on issues such as Dining, the new Intercultural Center, and more. What can I do for you? I already know how to work with students, administration, and the SA to get the job done right. I plan to focus on effective collaboration between the SA and campus departments/offices to directly improve your academic and college experience. I have the experience, drive, and passion your Senator needs. Class of 2015, elect me your advocate and we'll hit the ground running. Thank you for your support! Experience, drive, passion: vote ADITI SIMLOTE for Class of 2015 Senator!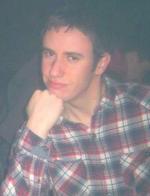 Greetings, Class of 2015! I'm Jeffrey Frank and I'm running for Senate. I'm majoring in political science and economics and minoring in philosophy and music. I also hope to study physics and calculus in the Take Five program. I believe that my commitment to varied academic areas will help me, if elected, better represent our class as a whole. As mentioned on my Class Council platform, I've performed in and have coordinated some of NJR's shows, through which I've learned how to successfully plan and execute an event. This enhanced the knowledge I gained from leadership positions in high school. These skills—along with my well-rounded interests and general open-mindedness—will make me an effective representative of our class. The myriad of opportunities on campus has given me the freedom to better figure myself out and it's absolutely vital that every student has these opportunities and more. Things as simple as practice rooms, the gym and dining halls are essential to the U of R experience. I believe that we all strive to help other members of our community in some way. Since I'm passionate about law and public policy, this is my way. I want to represent you as a Senator because that's how I feel that I can most effectively give back to our community. Vote for Jeffrey Frank and for more opportunities!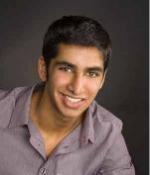 Class of 2015! My name is Mehr Kashyap, and I would love to represent you as a
senator in the Students' Association. I enjoy serving our class through the 2015
Class Council and other organizations on campus, and seek to implement positive
student-centered changes at the university. As a senator, I hope to provide our class
with a link to the Students' Association and University of Rochester administration.
I will enthusiastically support your ideas and recommendations, and will work
dedicatedly to ensure that your suggestions shape our policy and projects. I
am confident that my involvement on campus combined my dedication and
commitment to improving our university, will help me represent you as a senator.
Thank you for your support, and I would love to be elected as one of your class
senators!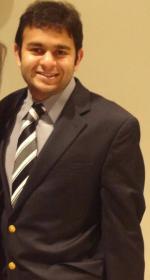 Hello Class of 2015! My name is Sheel Clerk, and I am running for the 2015 Class Senate. During this year, I served as Academics Aide in the Students Association Government, working in the Projects and Services Committee. I spent my time compiling data and information concerning various aspects of academia, researching the methods of other schools, in the hopes that we can integrate them into our system, so it can adjust, adapt, and thrive, and make our school's academic quality "ever better". If elected to the Senate, I plan to continue working on my goals in academics, as well as addressing and working to improve other aspects of our proud university. As a junior, I plan to take on new initiatives and work tirelessly towards improving aspects such as diversity, academia, dining, and overall unity as a school, as well as hearing concerns of our fellow students. This school always surprises me with the dedication and resolve of each of its students, as well as constantly changing and adapting, and I want to be part of this new wave of change. It will be both an honor and pleasure to work with the rest of SA and the student body. When the time comes, remember to vote: SHEEL, THE REAL DEAL!