Class of 2015 Council Elections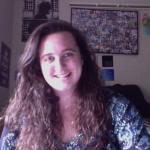 Hello Yellowjackets! With my experience as your Class Council Business Manager, I feel confident in my ability to represent you next year. Our class council brought you many exciting off campus events this year including a trip to Book of Mormon and a snow tubing trip. I also worked hard to maximize our funding and stay efficient in our spending. In addition to my work with programming on Class Council, I helped the Sophomore Committee hold some great event throughout the year that cater explicitly to sophomores and am excited to promote junior-specific programming next year. I served you well this year and I will again! Vote Antoinette for CC2015!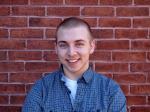 Who are you?: Albert Gawer.
No, really. Who are you?: An overly-enthusiastic Daft Punk fan. A recovering Cheddar Chex-Mix addict. Someone who's rather confused as to why the Pit is officially called Pepsi Plaza when they only sell Coke (Corruption at the highest levels of power? I will stay on this).
Why are you running for Class Council?: The time that I've spent at UR has been nothing short of incredible, and it's because of the amazing community. Yes- we all face the hardships of college, and they can be frustrating, but at the end of the day, we are always able to fall back on each other for support, encouragement, or even if we just need a few laughs. I want to see many more people enjoy their experience here as much as I have.
Should I vote for you?: If I could grant the class of 2015 unlimited Nutella and bacon, I would- unfortunately, these powers still elude me. What I can guarantee you is my dedication and approachability. I want to work for you, so if you're ever curious about what's happening, or have a suggestion, contact me! Thanks for your consideration, and you can always reach me at agawer@u.rochester.edu.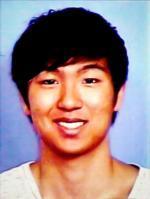 It has been a great pleasure to serve in Class Council for the past two years at the University. It was a time where I had not only learned the ins and outs of planning fun events, but more importantly, I have learned a bit more about your likes, dislikes, and concerns. Next year, I desire for new things: events that have never been thought of before and nuanced policies that will address the concerns of the student body. With the knowledge and experience that I have gained in my previous years, I hope to be a part of a greater change that will make history at the University of Rochester. Vote for Brian Shin for Class Council and Senator At-Large. I will do my best so that your votes will not go to waste. Gracias and arigato.
Platform will be on fb page. Long live bright pants.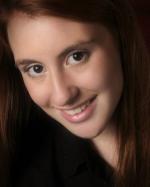 Hello Class of 2015! Thank you for the honor of serving you this past academic year as your 2015 Class Council Publicity Chair. It has been one of the most rewarding activities I have done here at the U of R, and I'd love to do it again! From helping to plan and publicize events like the Darien Lake Fright Fest to the Council's Annual Super Smash Bros. Tournament, I have learned a lot, but I'm excited to keep the ball rolling and make Junior Year bigger and better. Ideas for next year involving the new Class Chant, more trips to Canada, Humans vs. Zombies and much, much more are already in the works. Most importantly though, I'd love to hear your ideas for Class Programs --what would you like to do and see? Let's make Junior Year amazing, together. Happy Election Season, and remember when filling out your ballot: Re-elect Christina Smiros for 2015 Class Council!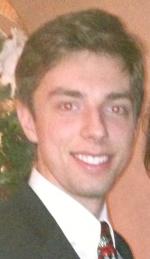 It makes me awfully sad to think that half of my college career will be over by the end of this semester; however, I could not be more excited to be running As a member of class council this past year, I helped to brainstorm, plan and organize the events for the class of 2015. From Niagara Falls to Snow Tubing, I was there. I was there for the meetings, the phone calls, the bus rides, the sweat, the tears, the joy, the laughter. I was there for all of you. I want to be there for all of you next year, bringing our class along on the best possible junior year experience. As a wise man once said: Meliora, My Friends.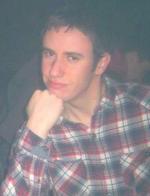 Hey guys! I'm Jeffrey Frank and I would like to represent you as a member of our Class Council. I'm majoring in political science and economics, minoring in philosophy and music and I'm somehow making it all fit nicely into four years. I also plan on pursuing a Take Five in physics and calculus. As for the stuff I like to do beyond academics, you may remember me as the keyboardist in various No Jackets Required productions. Through my experience as a musical coordinator and as a logistical coordinator for the group, I've come to understand the multi-faceted art of planning fun and successful events. In addition to my experience with NJR, I'm also a member of two bands. I recognize the varying levels of commitment that different students have to their academic studies and their extracurricular activities, so I want to make our events conducive to your schedules and to your interests. Most importantly, I want our events to be fun! In short, I know what works and what doesn't work, and I ain't about that 'not working' life. If you elect me, I will work to plan events that work for you. I promise that a vote for Jeffrey Frank for the Class of 2015 Council will be a vote well spent!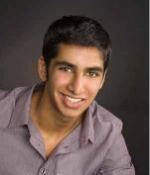 Class of 2015! My name is Mehr Kashyap, and I would love to represent you as a member of the Class of 2015 Council. I hope you had an incredible sophomore year. I enjoyed serving our class this year and continue to be inspired by all of you. Our strong sense of community draws me to this class and encourages me to run for class council. I hope to bring our class together and strengthen our connections with each other. I loved organizing events for our class this year; Book of Mormon, Snow Tubing at Swain Resort, and our Class Chant Challenge were exciting to present, and we still have more to come! As a re-elected member, I will use my experiences from past years to organize even better events. I will eagerly support your ideas and listen to your suggestions. Ultimately, I am confident that my enthusiasm and experience, together with your ideas, will ensure that our council is successful. Thank you for allowing me to serve this year, and I would love to be re-elected as one of your Class Council members!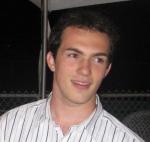 To my fellow students in the Class of 2015, For those of you who do not know me, my name is Michael Pascutoi, and I am here for one reason: to make the college experience for you the most fulfilling it can possibly be. Thus far in college I have attempted to maximize my overall experience by taking part in as many University of Rochester activities as possible. As a local student, I have spent half of my life at UR for various reasons, and I love every aspect of the University that has become my home. As your class council representative, I will work tirelessly to embody the University motto "meliora," helping to plan more high-quality activities to students both on- and off-campus. As a student who is attempting to complete five minors, I know the value of stress-reducing study breaks and the necessity of college social events. To make our junior years as or more memorable than our previous two years at UR, we need an efficient, and spirited group of individuals representing us. I believe that I can be one of them, and I help us create a legacy on this campus that will be remembered for years to come. Vote Michael Pascutoi for your 2015 Class Council.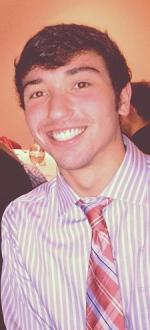 Hello Class of 2015! It is with great excitement that I am running for 2015 Class Council. If you thought our freshman and sophomore years were amazing, just wait. If elected, I will make junior year even better than those two years. Since I have never been on Class Council before, I have many new and fresh ideas for our year. I will strive to throw new epic events that you've never seen before. I won't let you down. This is our junior year and I am confident that I can make it a year that you do not want to forget. Vote Nick Sirotenko!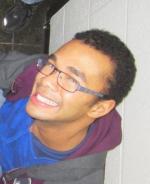 The University of Rochester means everything to me. Over the past 2 years I have come to appreciate everything that this school has to offer. From the simplest things in life to the most complicated math equations in CHE 150 (I'm not a math person....oops?) to the interactions with I have with people around me, all of the experiences I have learned have made me the person I am today. Now it's time for me to give back to the community.

As my mother once said, 'Charity begins at home.' You guys are my family. If I cannot give back to my own family, then how can I serve other people when all is said and done? I might as well not run for class council! To serve you guys would be such an honour and a great opportunity for me. With me on Class Council, I promise to ensure that we leave our mark on this University. After all, for everything we do, we must make it ever better. Thank you and vote for me. CLASS OF 2015 WOOO!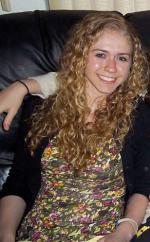 Hey class of 2015! I hope you all have had an amazing year so far. But don't worry; it's not over yet because class council 2015 still has some fantastic events planned so stay tuned! My name is Rachel Suresky, and as a current Class Council member I am eager to continue my service in the 2013-2014 academic year! Who is ready for an exciting junior year? Class council is all about bringing relief and fun to our stressful lifes on campus. From my involvement with the Varsity Women's Tennis Team, Strong Memorial Hospital, Delta Gamma Fraternity, and Compass to Personal Success, I know very well how busy life can get on campus. As a returning member to the Council I will provide valuable insight and help the group expand to further aid you, the student body. If you are looking for an unforgettable junior year, look no further –vote Rachel Suresky. You'll be glad you did, and that's for Sure-sky. Remember, every vote counts so let your voice be heard!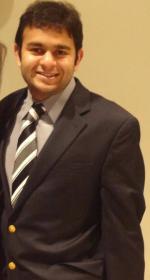 Hey, Class of 2015! My name is Sheel Clerk, and I am running for Class Council. I can hardly believe two years have gone by since that first summer day in the Palestra, where we were addressed as "The Greatest Class in History." I have had the pleasure of meeting an ever-growing variety of people of all different backgrounds, a class that is truly magnificent and rich in diversity. As a candidate for the Class Council, my focus will be to be part of a group whose central goal is to create amazing events, activities, memories for our entire class that will be remembered long after we leave. I want to continue raising our ever-rising spirit as a class, and build a strong sense of community. Through class trips, study breaks, friendly competition, and more ideas, I believe that our class morale will become stronger, along with our ties as students. I love being a part of a school filled with opportunity and dedication, and I will dedicate myself tirelessly and passionately, towards our Class of 2015. With my experiences, combined with passion, outgoingness, drive, and boundless persistence, I believe our class will have a year to remember. I love this class, and would be honored if elected to make our class "Ever Better"! Last name: CLERK. First Name: SHEEL. Vote for me: THE REAL DEAL!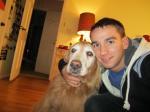 Greetings Classmates!
Vote for me to serve on Class Council 2015 to represent your interests! I love all of you!
William Burke!
Hey y'all! I'm Wallis Nash and I have never walked under the clock tower. Assuming you haven't either, we're all going to graduate in 2015. That being said, I'd love the opportunity to make our junior year at UR ever better! This past year I served on Sophomore Committee and planned events like Sophomore Dinner with the President in conjunction with the administration. I would like to continue planning events for the Class of 2015 as a member of Class Council. As a D'lion I enjoyed shaping the experience of my freshmen, but I really wished I could've been planning events for y'all, my friends and classmates. I will bring southern charm, enthusiasm, and fresh ideas to the council. V4W: Vote for Wallis, Class Council 2015.