Class of 2014 Council Elections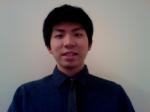 My name is Bryan Edward Ngadimin (or you can call me Ben), and I am running for class council 2014. I am 18 years old and originally from Indonesia. Furthermore, currently a Junior student majoring in Computer Science and Business, I am a transfer student and this is my second semester. As class council, I will achieve in making a very organized,welcoming and fun events where anyone can participate.In addition to that, I want to be a class council because I want to make our class more united while allowing them to experience new traditions that I can contribute along with the class council to the campus. I can achieve this because I have a prior experience in creating events from my previous college. Previously, I worked as an International Student Ambassador, which is a very honorable position since I have learned many new experience from that job. My job was creating events quarterly and lead international students for orientation during orientation week. Not only do I get to build my leadership,communication and teamwork skills but also even in interacting with all kinds of people from diverse backgrounds. It will be my greatest valuable privilege in becoming a member of the council class.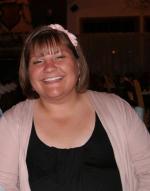 As a rising senior, I've spent the last three years learning the campus and getting to know my fellow classmates. In our final year, I've decided to run for class council to (hopefully) make our senior year one that is truly special and memorable. I have loved getting involved and participating in the various class council activities of the past and I feel that I can contribute a great deal to the ones of the future. I have a big personality and enjoy making new friends. I want to work with my fellow council members to create opportunities for the class of 2014 to come together as a whole for our year. I feel my ideas are creative, fun, and engaging and I hope if given the chance you will feel the same way as well.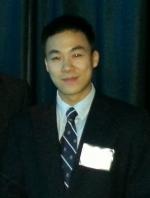 Hey Class of 2014, my name is David Wang and I'm the current Class Council President. If given the opportunity for re-election, I would hope to continue Senior Nights, Senior Class Picnic, Senior gift, Senior Week, and other Rochester traditions. Senior year is our final year at Rochester and I would love the opportunity to make our Senior year amazing. Re-elect David Wang!

Hey Class of 2014! Are you having a good time this year? There will be endless opportunities next year if you vote for me, Eric Chung! I am re-running for Class Council 2014 to try and make this school ever better. I believe that school spirit is an area that needs work at U of R and I am willing to dedicate my time in order to improve it. As publicity chair for Class Council this past year, I have gained much experience on how to plan and run an event in the most effective way possible. In addition, if you have came across any of our fliers or posters, they were created by yours truly! I already have many ideas for next year and I am always willing to listen for your feedback and input. As seniors, it will be our last and final year at the U of R and I am motivated to make sure that the Class of 2014 is bigger and better than ever. So re-elect Eric Chung, for Class Council of 2014!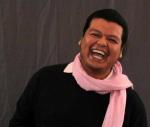 Hey future hawt seniors! Are you guys ready for an amazing next year? Its about to get crazy! Vote for me in this coming election and I promise that we will have the most fun yet! I promise to deliver fun, joyful, and hawt activities! Being on class council for the past 3 years has given me the experience and background in assuring the Class Council of 2014 delivers to this amazing class every time! Vote Henry for CC2014, lets work it ya'll!!!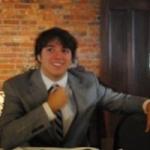 Hello Juniors,
Rising senior is a word that I would have never thought could apply to my friends and I so quickly. My platform is straightforward - I want to help make this the best last year of college possible.
I served the past year as your Class Secretary. I look forward to, with your votes, serving again as a senior officer. I understand and look forward to the time commitment.
Trust me - there is no one that is better suited to plan a wine tour or senior night.
Happy senior year,
Jon LoTempio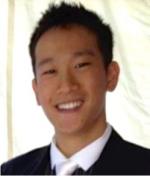 I believe that senior year should not just be about bar parties (even though we will have plenty!). This is our last year together and there are so many other fun activities (both alcoholic and non-alcoholic) that can be done with the Senior budget. For example, I have this idea to convert the pit area of Wilson Commons on a Friday or Saturday to a chill hangout area where only the street light lamps there are turned on, the Hive is converted into a bar or lounge, and there could be a band playing upstairs in the flag lounge. So it's like a chill New York city street light area where people are hanging out. I also think that renting out the Mel on a weekend night would be an awesome venue for a club-like atmosphere. Also, what happened to dances? We're college students, not senior citizens. With the senior budget and new flexible Wilson Commons hours, I know that these events are doable and I would love to make them happen. I'm a firm believer that just because you're not Greek, does not mean you should miss out on these kind of events. This is why I am running and I would love to represent you again as a class council member!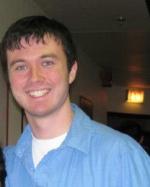 Hey class of 2014! My name is Kevin and I'm really excited to be running for senior class council. Even though I have never been a part of any form of student government before, I am looking forward to the new experience. I believe I have the necessary energy and commitment to make sure that class council events will reflect the interests of our class. I have also been involved in a wide spread of activities on/off campus, granting me a feeling of what our school has to offer and how class council can make the most of the resources made available to us. More than that, it is going to be our last year at school, and I want to be sure the class of 2014 leaves a mark in the history of UR! Hoi hoi!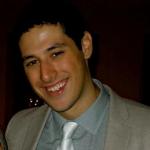 This past year on class council has been amazing experience for me. I have learned, grown and enjoyed the ability to have a greater influence on the undergraduate community at the U of R. Senior year is finally upon us, and I sincerely hope I can continue to give back to the campus before our time here is done. I have extensive programming experience stemming back to my days as Vice President of Programming of Sigma Phi Epsilon to this year on council. I can brainstorm good ideas, handle logistical details, and ensure spectacular execution. Senior class council is a serious commitment that I would like to make again this year, so vote to re-elect Kenny Hanchett for 2014 Class Council!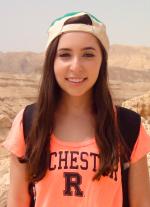 Hi Class of 2014! My name is Natalie Astor and I'm hoping to be reelected for Class Council 2014. I'm currently studying abroad in Tel Aviv, but I can't wait to come home to the U of R for an amazing senior year! I've served as the Programming Chair for Class Council since freshman year and have brought you many fun and unforgettable events such as Cheesecake and Massage, Be a Kid Day, Get Wet Get Weird, and more! Without a doubt, my creativity, enthusiasm and school spirit will allow me to make this the best senior year it can possibly be. Being abroad has taught me so much and has also given me many new ideas for potential events. I would like to bring events such as a weekly fair with local vendors, trips to nearby cities, and a Buddy System connecting American and international students to our campus. Additionally, my positions of Annual Philanthropy Co-Chair for the Sigma Delta Tau sorority and Fundraising Chair for Global Water Brigades have given me the experience and contacts to plan you great senior nights! At the same time, I am open to any and all feedback and would tailor events to suit your interests. So, don't forget to vote for me, Natalie Astor for Class Council 2014! You won't regret it!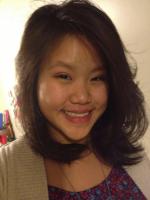 Hi everyone! My name is Smon Cheewapansri. I am from Thailand. This is my first time running for Class Council. I am excited to try new things. I would like to make our senior the best it can be. I have organized big events such as inspireDANCE and programs. I am reliable and super excited for this wonderful year! I would like get the opportunity to know get to all of you, my classmates, better, and have a wonderful time together. I think this is one of the best ways! I hope to hear from you! Vote for me, Smon for Senior Class Council 2014!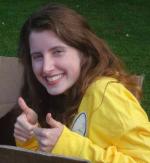 Who knew time could go by so quickly? It's hard to believe we are drawing to the close of our 3rd year here and are about to become seniors! I can honestly say that for the past 3 years, 2014 Class Council has been one of the most meaningful parts of my college career. It has always been my mission to bring our class closer together through fun and inclusive programming, and so far I think I can say mission accomplished! This past year some of the awesome events I've helped to bring to campus include Casino Night, 90's Throwback night, Night at the Amerks, Get Wet Get Weird, and the Etiquette Dinner, as well as contributions to Winterfest Weekend and Yellowjacket Weekend. Senior Class Council comes with a lot more opportunities -- bar parties? Senior gift? Wine tours? -- and I'd love to be a part of making our senior year one to remember. We may only be here for 4 years, but our memories will last a lifetime! Vote for me for 2014 Class Council!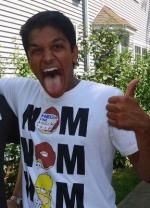 The first rule of Class Council is that you do not talk about academic work.
The second rule of Class Council is that you DO NOT talk about academic work.
If someone says they have too much work to go out, you must bring them out.
A minimum of two social events a month.
No sleeping instead of socializing.
Social events will go on for as long as they have to.
If it is your first time at a social event, you must go hard.
I am Jack's Party Planner.