Spring 2010 - Class of 2011 Council Elections
Andrew "A.J." Harrison
No platform submitted.
April Hu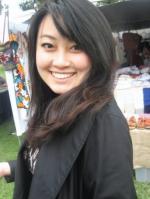 2011, can you believe it? We're almost done! Our last year is the year to take advantage of our college career. I plan to help create these great events in which to benefit our rising seniors. For the past three school years, I have served as your representative on class council. It has been my proud honor to be your representative on Class Council for our freshmen through junior years. And it would be a great privilege to serve you again on the junior Class Council. During my three terms on Class Council, I have helped plan Spirit Week 2008, various study breaks, a Niagara Falls trip, and a Seneca Park Zoo trip to name a few. I have the experience and drive to make our senior year the best year yet. I look forward to a memorable year full of fun events and incredible experiences. Once re-elected, I will work to make your junior ever better and fulfill our school's motto, meliora. RE-ELECT APRIL HU FOR CLASS COUNCIL!!!
Ahmad Rehmani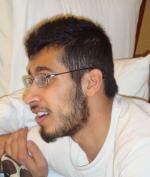 Hi Class! As President for the last 3 years of college, I think its easy to say that I am more than qaulified to run for Council again. Last year, under my leadership Council was able to come up with what seems like a new tradition each semester; trip to Niagara Falls. Since last year, this event has happened every single semester and it originated with my Council. If you vote for me again, I will continue to think of great exciting events for your class like these. Events that NOT ONLY have to do on-campus but also events that allow you to experience the Rochester's surroundings. Council has not only been a job but a passion to me for the last 3 years. I do it because I enjoy it not because I have to. I think this sets me apart from lots of people. Anytime I receive messages from people about new events to do I take it back to my council to review it. I beleive that there is always something new to be done; that memebrs on council should think OUTSIDE the box. I hope we have an absolutely incredible Senior year and by voting for me, I'll do everything in my power to ensure this becomes a reality.
Ching Fan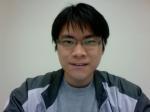 Create events that are interesting to more minority groups.
Donald Polaski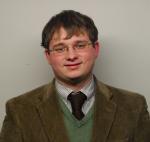 Hi, my name is Donald Polaski. I am native Rochestarian and I am majoring Physics and Mathematics. This year I am running for the Senior Class Council to help ensure that our senior year will be a year that we never forget. If elected I will do my best to organize and run awesome senior nights and senior week events. I'm very excited to have a chance to help the class of 2011 celebrate their last year at the U of R and through my efforts I hope to create memories that we will never forget. Our senior year is our first chance to shape our classes legacy. I have the time, the drive, and passion to help us accomplish that goal, while having a wonderful time along the way. A vote for me is a vote you won't regret! So lets go soon to be UR Seniors! Vote Donald Polaski for class council, you'll be glad you did.
Edisa Andelija
No platform submitted.
Ezra Mechaber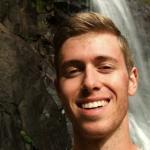 Hey you, you crazy class of 2011. I'm abroad in South Africa right now, but I'm running for Senior Class Council. I served on Class Council our Sophomore year and helped make events like our first Niagara Falls trip happen, and I want to get involved again. Because of my years on Class Council and Senate, I've acquired a great understanding of how the University works. If elected, I will begin planning great events immediately, instead of spending months trying to figure things out first. Senior year only happens once, and it would be a shame to let any moment go to waste. Senior night bar parties, class picnics, and great trips around Rochester are all incredible traditions; I want to help continue them. Thanks for your support.
J. J. Gonzalez
No platform submitted.