Fall 2011 - Class of 2015 Senate Elections
Antoinette Esce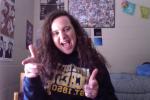 I'm known for two things - being loud and getting things done. If elected to the Class of 2015 Senate, I will not only make your concerns heard - loud and clear - but follow through on them. The Senate is responsible for everyday things such as campus wide wireless and extra blue light safety phones. Let me worry about them, so you don't have to. There are four senate seats, and I just need one to make a difference. Vote Antoinette for Class of 2015 Senate!
Camilo Benitez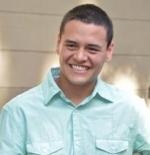 Do you want someone who actually has working experience in a national government body to represent you? Do you want someone who has experience in funds administration to manage your student fee wisely, which you paid to the university? My name is Camilo Benitez and I am running for senator to represent you, the class of 2015, in the Students' Association. One of my qualifications for the senate position is that I have had the opportunity to work for Congressman Phil Gingrey, who represents the 11th District of Georgia in the U.S. House of Representatives. While working for the Congressman, I learned how important it is to effectively use scarce resources to implement the legislations that were approved by congress. As a result, I realize how critical it is that I make sure the SA is spending you student fee wisely; especially in these hard economic times when some of us are struggling to pay for our books. If you elect me, one of my policies would be to work closely with the Senate's Projects & Services Committee to enable more access to Danforth Fresh Food Company and to continue the URWireless expansion. If you vote for me I will work closely with the Appropriations Committee to make sure that your student fee is invested in preparing you for the 21st century.
Brian Levine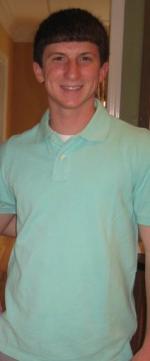 Hello, Class of 2015. My name is Brian Levine and I would love for your vote for Senate. Even though I have only been on campus for a few short weeks, I want to become more actively involved in the policies and administration of our school. Members of years passed, have increased UR Wireless and have improved facilities. I want to join this effort to voice the student's opinion. I for one, want to come up with a plan to shorten the lines at Danforth. If you like my vision, Vote Brian Levine for Senate. Thank you for your support and remember to vote for me for Class Council as well.
Micah Villanueva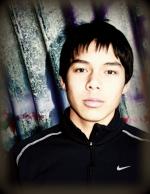 Hey, Class of 2015! My name is Micah Villanueva and I am running for Freshman Class Senator. I am from Alaska, although I originally am from Los Angeles. I have seen many things in my lifetime. I lived in the lower class suburbs of LA. As an Attorney in Youth Court, I was faced with obtaining justice for troubled teens. Living in a state like Alaska, I saw growing closed mindedness and wanton waste that threatens to overwhelm our nation. Nevertheless, all this, combined with my faith as a Christian, has only served to grow my love for people. Here at Rochester, that love has not dwindled. Therefore, my desire as Senator is to truly be a public servant. There are three areas in which I see there is a pressing need for change. (1) Weapons policy. People kill people. Knives do not kill people. (2) Going along the same line, and in lieu of the unanticipated murder last year and death this year, I believe more attention must be placed to mental health. (3) Thirdly, I believe that Wilson Day should only be the first of many volunteer days for UR students. The community thrives on selfless individuals from the University. Viva Rochester! Vote Villanueva for Senate!
Vanessa Sanchez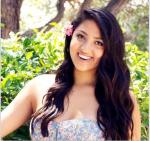 I'm Vanessa Sanchez and I'm running for Student Council and Senate! Many of you don't know me too well yet, but those who do know that I am very enthusiastic and determined. I know college is very stressful, and that's why I will make it my mission to facilitate all the needs of the student body. During high school I held various leadership positions in student government, clubs, as well as administrative councils; However, I am not here to bore you with what I have done, instead I will focus on what I will do. My ultimate promise is that I will listen to the students! I will always be available and willing to hear any concerns and ready to work hard to address them. Even though I have only been on campus less then two weeks, I have tried to gain information about the biggest grievances of students on campus. Some of these include the limited dining hall hours and the difficulty of buying and selling books on campus. As a part of SA I will dedicate myself to the concerns of the students and strive to make this university ever better! If you believe that I deserve this opportunity, Vote for me! And please email me at v.sanchez@rochester.edu if you have any concerns or questions!
Rishi Sharma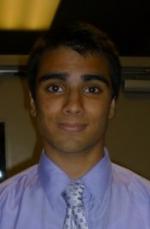 Hello, Class of 2015, or rather "The Freshman 15." My name is Rishi Sharma and I'd like to serve as your Senator in the Student's Association. (This platform should be recited with DMX's "Party up in Here" at 0:10.) Freshman class, listen here, give me your vote for Senate seat this year. I was class secretary for 3 years, have my own charity, and a firefighter volunteer. You need a leader who is well capable of- giving the people what they all love. So if its clubs who want cash or ensuring safety, you can count on me to manage it promptly. It's really quite simple; whatever you need- you come and tell me and then we'll proceed. It's my job to confirm the school does what it says, "Let the students live the best of their days." So, I'm thinking that the dining halls could run more smoothly. Bathrooms should have cans for girl products when they're "moody." Those are just two of the ideas I'd employ, my doors always open for you to stop by! Let's wrap it up with making sure you're all set! Vote Rishi Sharma- S.A. Represent! I DON'T WANT TO ONLY BE YOUR SENATOR, I WANT TO BE YOUR SUPERHERO!
Rafique Khan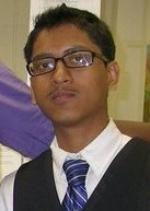 "UofR" "UofR" we all have screamed, laughed, talked about how we love the University of Rochester. Yet nevertheless, with our diverse student body we often find a multitude of concerns and suggestions. Thus as Senator I hope to use our diverse thinking to unify the University towards the ideal school that we all envision. I will work tirelessly to represent your ideas and suggestions in SA meetings. In this brief writing I can only say so much. Please approach me and you will notice that I have great ideas on improving our campus. Vote for Rafique Khan for Senate and see great things happen here at UofR.
Humma Sheikh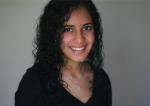 Hi, Class of 2015! We have had the pleasure of being called the best class the U of R has ever had, with flattering speeches highlighting our diversity, intelligence, passion, and desire to succeed. My name is Humma Sheikh, and I would be honored to represent our class this year. I believe that we can reach our true potential as a student body if we have genuine and compassionate leaders with drive, motivation, and a yearning to serve the university. I want to show you that I can be that person. In serving as Vice President in my high school student council and drum major of our marching band, I have learned so much about what it is to be a responsible, passionate leader who cares sincerely about her peers. Class of 2015, I want you to know that I am here for you. I am your advocate and I will do everything in my power to make this year the best it can be for all of us.
Daniel Gaona
No platform submitted.