About the URCG Website
The old URCG website was designed by former URCG President Nate McBean in 2005. Some functions of the website died along the way, and the style just grew out of style. Therefore, the website you see today was designed by 2015-2016 URCG President Shane O'Neil.
Building upon the PHP- and MySQL-based site created by Nate...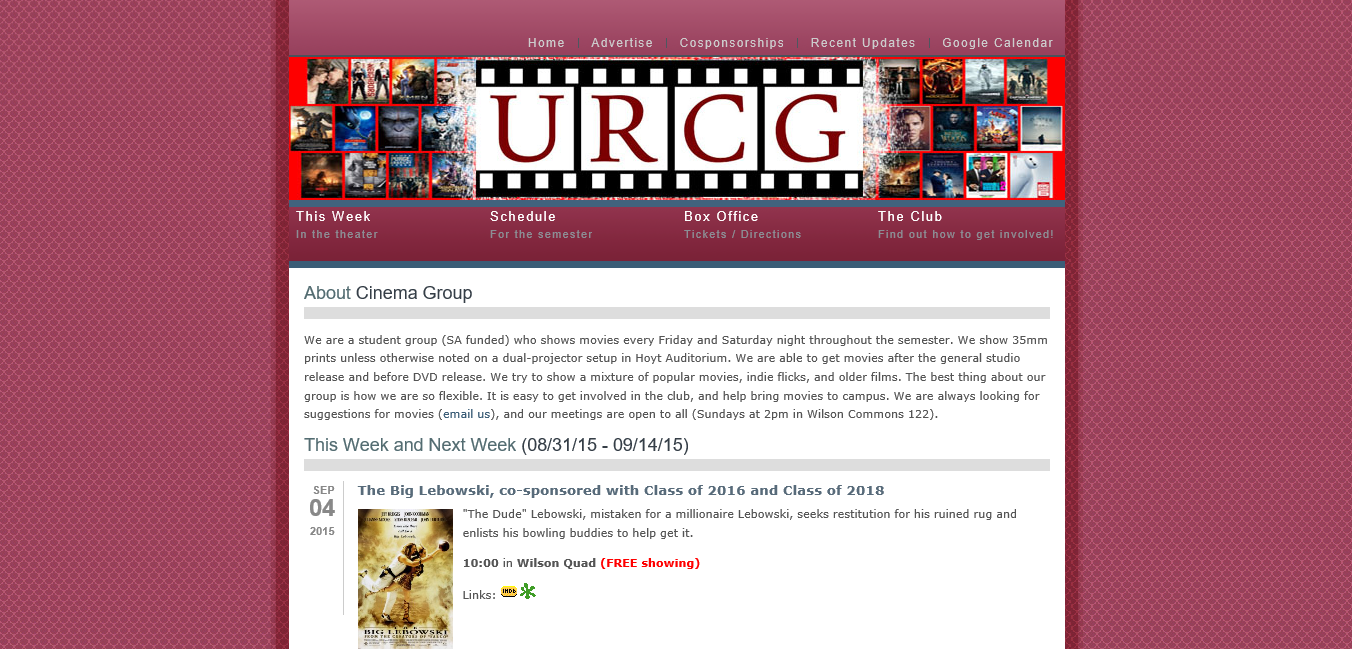 the new site was born with the help of Bootstrap and some creativity!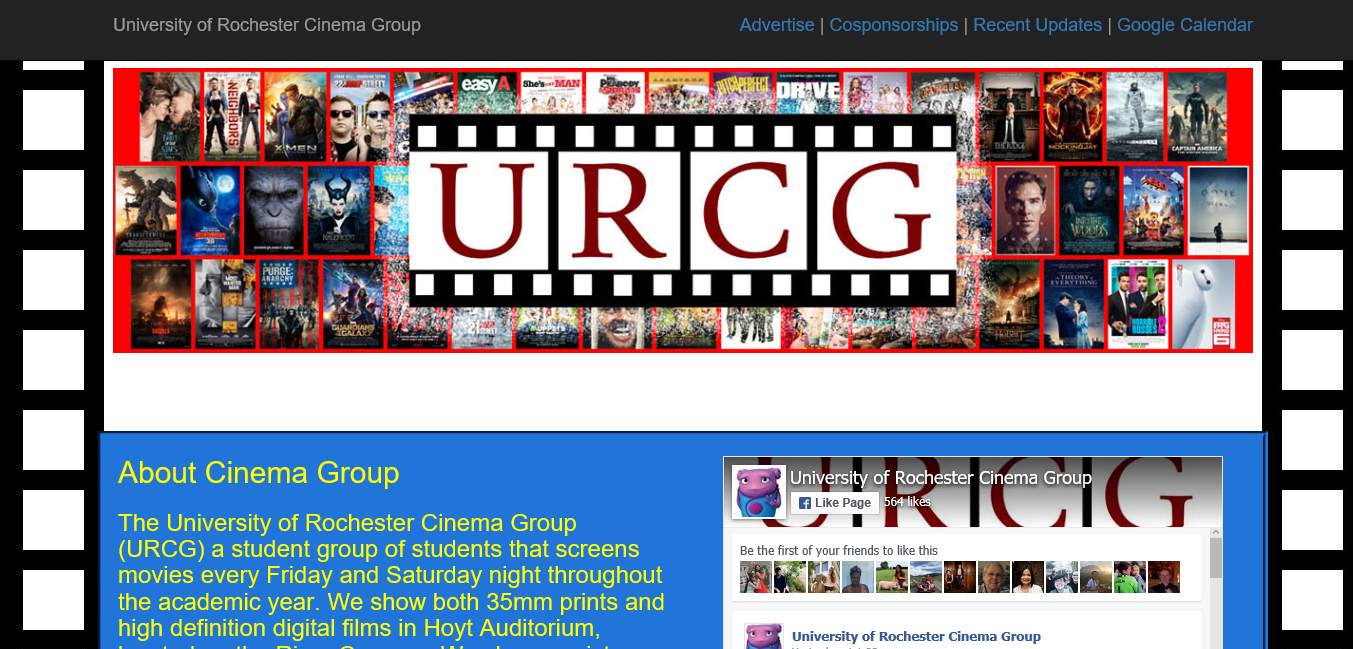 Everything on this site is automated! Old movie data and Executive Board data is all saved and is accessible to the public.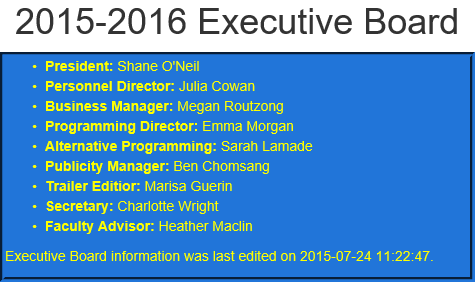 And now we come to the end of our story. This is how Shane left the website, but maybe someone in the future will make their own changes.
Schedule
Want to know what movies we are playing this semester or what movies we've played in the past?
Box Office
Want to know how to get tickets? Need help getting to Hoyt Auditorium?
The Club
Curious about the club or want to know how to get involved in URCG? Click below to find out more!
---