SIMCON 40 will be held in the Wilson Commons building on the University of Rochester campus.  See the below Google Map for more details and directions.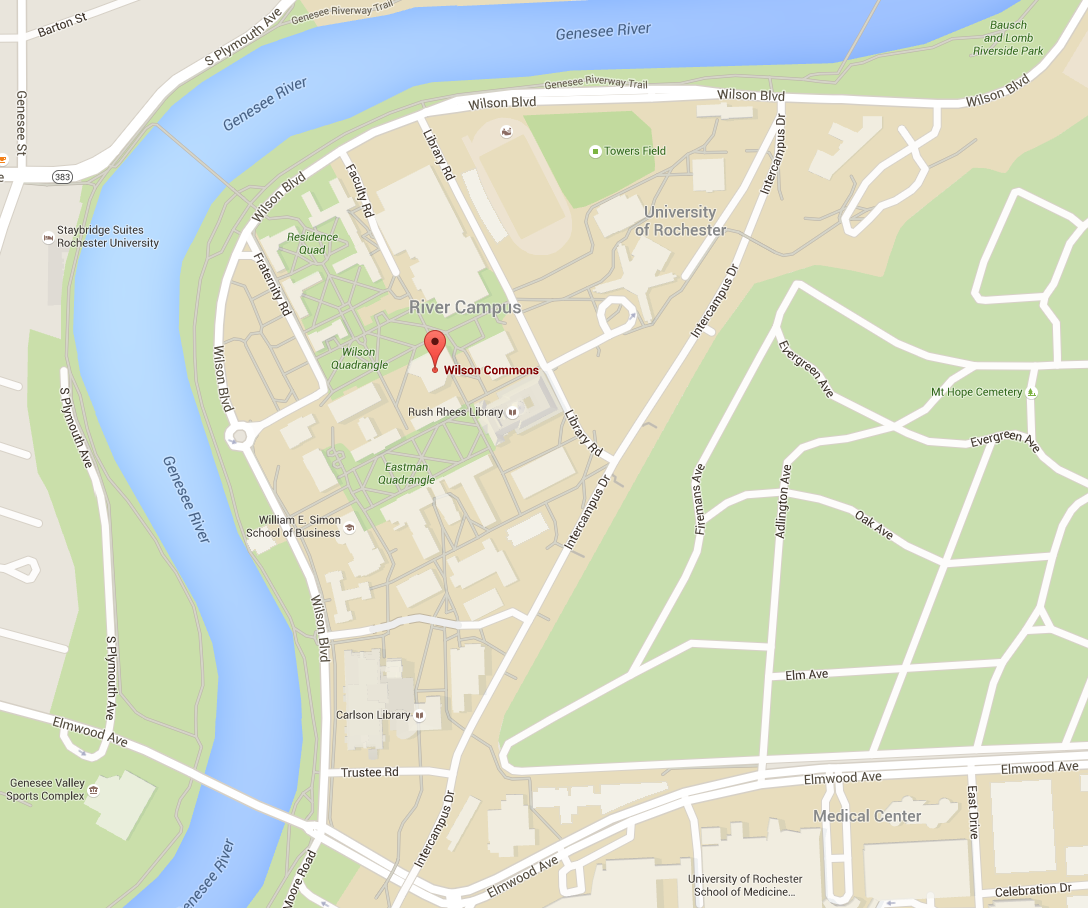 If you don't want to walk outside, the University of Rochester tunnel system can take you to Wilson Commons from Rush Rhees Library.  To get to the SIMCON Registration Desk through the tunnels, walk through the Library (from the IT Center side that faces the road) and then turn right when you reach a T-intersection.  Follow the tunnel, then turn right again at the next intersection.  You will exit the tunnels on the 3rd floor of Wilson Commons next to a Starbucks.  The Registration Desk is on the 2nd floor in Hirst Lounge (also known as Flag Lounge).
Parking in Library Lot and Intercampus Lot will be free all weekend beginning after 7:00PM on Friday.  For guests arriving before 7:00PM, talk to the gate kiosk at the entrance to campus and ask for a single day parking pass.