Friday Start Time for the main Ballroom is now 6pm, but there will still be RPGs starting at 4pm. Vendors should arrive by 5:30.
If you have issues registering for events, email us the events you would like to be a part of and we can add you. We apologize for the inconvenience.
If you have any questions contact simulation.gaming.convention@gmail.com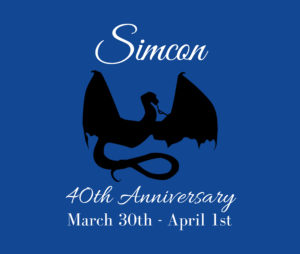 SIMCON 40 is gearing up for its springtime appearance, March 30th to April 1st, 2018
The convention will take place in Wilson Commons, at the University of Rochester.
For updates, you can join our mailing list and our Facebook group.
Any inquiries can be directed to the proper people at our contact page.